Terrence M. Quinn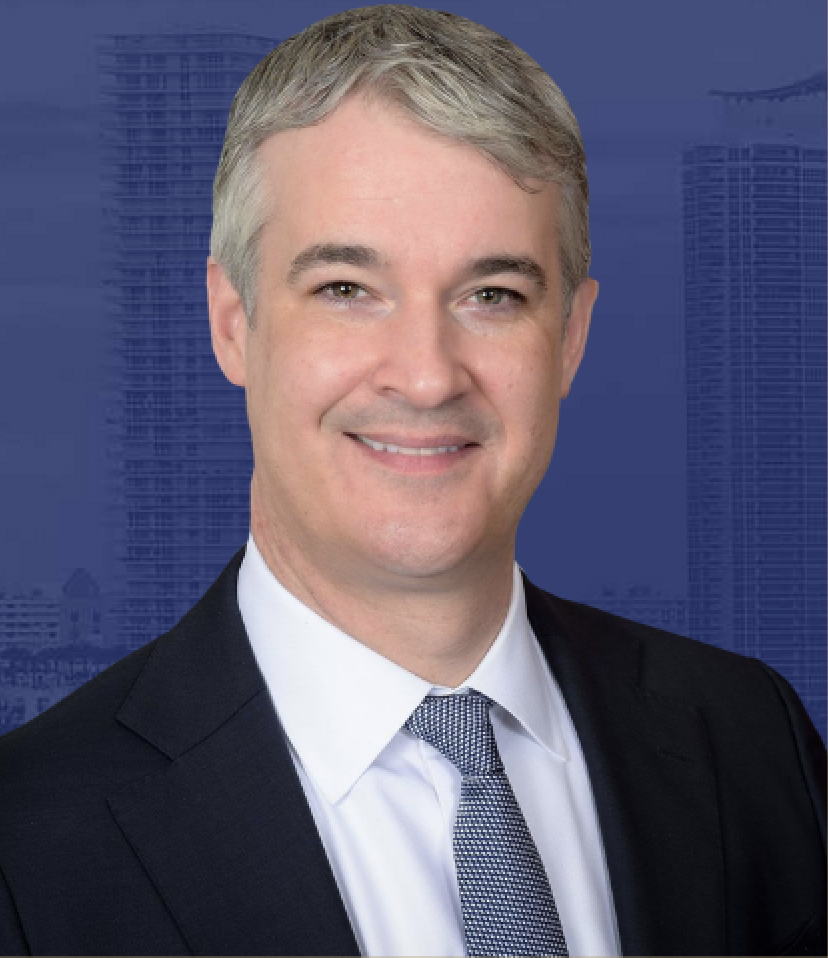 Terry is a partner at Phillips Law Offices who dedicates himself to fighting for his clients' rights to just compensation for serious and catastrophic injuries caused by another's fault.
Focusing his practice on complex areas of litigation such as automobile and trucking negligence, premises liability, wrongful death, product liability, medical malpractice, and construction negligence, Terry specializes in all types of personal injury cases.
LEGAL KNOWLEDGE, EXPERIENCE, AND DILIGENCE
Since beginning his practice at Phillips Law Offices in 2001, he has obtained multi-million dollar jury verdicts and settlements on behalf of clients throughout Illinois and Indiana.
His knowledge, experience and thoughtful prepare Terry a forceful advocate for his clients.
Terry takes special pride in his legal writing skills, which he employs both in service of clients as well as the legal community at-large through publications used for continuing legal education.
He is a member on and is honored to serve on the Board of Managers of the Illinois Trial Lawyers Association, as well as the American Association of Justice and the Illinois State Bar Association.
Contact Info:
Email address: Terrence Quinn
Phone: (312) 346-4262
Areas of practice
Catastrophic injury & wrongful death
Personal Injury
Automobile accidents
Trucking accidents
Construction liability
Medical malpractice
Premises liability
Brain injury
Products liability
Tort law
Accepted to practice
Awards/Achievements
Illinois Super Lawyers Rising Stars Key Professional Media 2008, 2009, 2010, 2011, 2012, 2013, 2014, 2015
Education
Bachelor of Arts, Kutztown University of Pennsylvania
Juris Doctor

, Loyola University School of Law
Professional Memberships
Illinois Trial Lawyers Association 2003–present
Illinois Trial Lawyers Association; Board Member 2018–present
Illinois State Bar Association 2004–present
American Association of Justice
Publications
IICLE Illinois Civil Practice, Ch. 2, "Development of the Case on Facts and Law," 2002–present
ITLA Medical Malpractice Notebook, Ch. 11, "Learned Medical Treatises," 2005–present
Cases
___ v. Confidential Defendant
Recovery of $10 million in accounting negligence case
___ v. Little Company of Mary Hospital, et al. Recovery of $10 million in medical malpractice case
___v. Suburban Lung et al. Recovery of $7.4 million in medical malpractice case
___v. Confidential Defendant. Recovery of $4.1 million in watercraft negligence case
___v. FSC Paper Corp. et al. Recovery of $4.032 million in premises liability case
___ v. Stephen Behnke, M.D. et al. Recovery of $3.052 million in medical malpractice case
___v. Confidential Defendants Recovery of $2.9 million in medical malpractice case
___v. Kimberly McMahon, M.D. et al. Recovery of $2.814 million in medical malpractice case
___v. University of Chicago Hospitals et al. Recovery of $2.25 million in medical malpractice/products liability case
___v. County of Cook, John Stroger Hospital al. Recovery of $2 million in medical malpractice case
___v. James Hunter, M.D. et al. Recovery of $1.95 million in medical malpractice case
___v. University of Chicago Hospitals et al. Recovery of $1.9 million in medical malpractice case
___v. Advocate Christ Medical Center et al. Recovery of $1.5 million in medical malpractice case
___v. Double D Express, Inc. Recovery of $1.5 million in trucking negligence case
___v. Waukesha Cherry Burrell Recovery of $1.350 million in products liability case
___v. Edward Medical Group et al. Recovery of $1.1 million in medical malpractice case
___v. Indiana Patient's Compensation Fund et al. Recovery of $1.110 million in medical malpractice case
___v. Indiana Patient's Compensation Fund et al. Recovery of $1.065 million in medical malpractice case
___v. Silas Harrington, M.D. et al. Recovery of $900,000 in medical malpractice case
___v. West Suburban Medical Center et al. Recovery of $800,000 in medical malpractice case
___v. Salvation Army et al. Recovery of $750,000 in premises liability case
___v. Garcha, M.D. et al. Recovery of $700,000 in medical malpractice case
___v. Confidential Defendants Recovery of $750,000 in medical malpractice case
___v. Parkview Orthopaedic Group, S.C. Recovery of $590,000 in medical malpractice case
___v. Confidential Defendants Recovery of $500,000 in medical malpractice case
___v. Circle B Transportation, Inc. Recovery of $350,000 in automobile negligence case
___v. Confidential Defendants Recovery of $1,225,000 in medical malpractice case
Presentations
Illinois Trial Lawyers Association: 

Deposition Tips and Strategies for the Young Lawyer, November 3, 2014

Illinois Trial Lawyers Association: 

Damages Seminar: Survival and Wrongful Death Damages, March 31, 2017