Our Elite Bus Accident Lawyers in Chicago Fight For Those Injured in Public Transportation Accidents
The Chicago car accident attorneys at Phillips Law Offices strive to obtain justice and compensation for clients injured in public transportation accidents for more than 65 years. This includes collisions involving many different vehicle types, including:
Airplanes
Boats
Railroads
Ask Our Lawyers: How Many People Are Injured in Public Transportation and Bus Accident Cases?
The statistics on injuries and deaths caused by accidents involving public transportation vehicles are breathtaking and troubling. According to the U.S. Department of Transportation's National Highway Traffic Safety Administration (NHTSA):
Nearly three million people are injured each year in U.S. motor vehicle crashes;
There are over 42,000 are fatalities annually;
For years, motor vehicle crashes have been the leading cause of death for people ages 4 to 33 years old.
At Phillips Law Offices, our years of success on behalf of clients rest on two critical things:
You will never be treated like a number

. Every case is handled as if a member of our own family who had injured.
We are not afraid to fight.

When people are seriously hurt or killed in a public transportation accident, cases often are complex, and representatives of those responsible are skilled at limiting your possible compensation. We are committed to using all of the necessary resources in advocating for you to get the compensation to which you are entitled.
Common Questions After an Accident: What Can a Personal Injury Lawyer Help With?
Personal injury lawyers are ones that deal primarily with accident and injury cases involving individuals who are injured or even killed due to the negligence of another person, recklessness or actions. Companies and municipalities can also be found liable for this type of civil lawsuit.
Personal injury cases can also involve a situation where the victim is injured due to a malfunction, defect, or other flaws in a product, vehicle, or even medication. In these cases, the manufacturer or operator can be held liable. In cases where a personal injury case turns fatal, the case will typically proceed as a wrongful death lawsuit. This is the key distinction between a case involving personal injury vs. wrongful death.
Filing a Lawsuit: How Do You Calculate a Personal Injury Settlement?
When filing a personal injury lawsuit following a bus accident or other public transportation accident, your attorney will work with you to calculate a sum that you will seek in a lawsuit or settlement. This figure includes many different expenses, including:
your past and future lost wages;
your past and future medical bills;
your pain and suffering;
the cost of rehabilitation and therapy; and
the cost of adaptive equipment and home alterations.
For those who will suffer lifelong effects from the injury, your attorney may work with experts who can help calculate future expenses — a task that can be challenging since the cost of living (and the costs of goods and services) evolve and change with time.
Common Legal Questions – How Are Personal Injury Settlements Paid Out?
Whether the jury awards you a sum at trial or if you settle out of court, you can generally expect that there will be some discussion concerning the payment arrangements. If you reached an out-of-court settlement, the matter is typically reported to the court, and an order of settlement is issued. The paperwork must typically be completed within 30 to 60 days (the timeframe varies according to location.) Once this paperwork is complete, the other side's attorney will prepare a release form, essentially outlining the terms of the settlement and releasing the other party from any further liability. In some cases, your attorney may agree to the release or your attorney may object. There are cases where the release is the subject of significant negotiation until both sides arrive at an agreeable rendition of the form.
Before disbursing personal injury settlements and judgments,  it is customary to tend to medical bills, legal bills, and other lien holders first. Once these debts are satisfied, the victim will receive their funds. This can take anywhere from a few weeks to a few months.
On occasion, you may encounter a situation where a defendant pays the settlement installments, although this is relatively rare, particularly involving public transportation accident lawsuits, whereby the liable party is a transportation agency and their insurance company.
It should be noted that if you received a jury award at trial, there will likely be a delay if the other side opts to file an appeal — a common course of action. It could be as long as one to two years before a victim receives the funds, assuming the jury's verdict is upheld.
Moving Forward From Your Bus Accident With Help From a Personal Injury Lawyer
Establishing liability and evaluating the circumstances of an accident and its aftermath are why you need accident lawyers with experience in motor vehicle accident law, supported by a team of experts to establish the full extent of your damages.
We work with experts in a number of different areas, including:
Accident reconstruction
Computer simulation
Physical injuries
Emotional trauma
Physical therapy
Calculating current and expected financial expenses and losses (wages, benefits, etc.)
Vocational rehabilitation
Traumatic brain injuries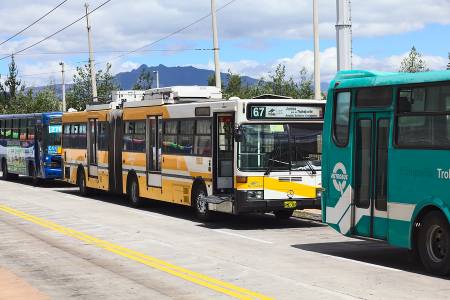 The stresses of being injured in a transportation accident can be overwhelming. Phillips Law Offices want you to know that you do not have to face this alone. A lawyer with our law firm will work with you directly, helping you recover compensation for your current and expected losses, so you can concentrate on recovering your physical and emotional health.
Set Up a Free Consultation with Our Chicago Bus Accident Lawyers Today
Your life has been shattered, possibly permanently altered, and you should never have to settle for less than you deserve. From offices in Chicago, the car accident attorneys of Phillips Law Offices offer the highest quality legal services to those who are injured, along with their families in Illinois and the United States. Trust your case to the car accident lawyers at one of the most well-known law firms located in the Midwest. Call (312) 346-4262 for more information. You can also contact us online for a confidential and free evaluation with an attorney.